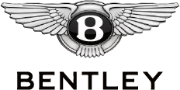 Ready To Summit: Bentley Continental GT Set For Pikes Peak Record Attempt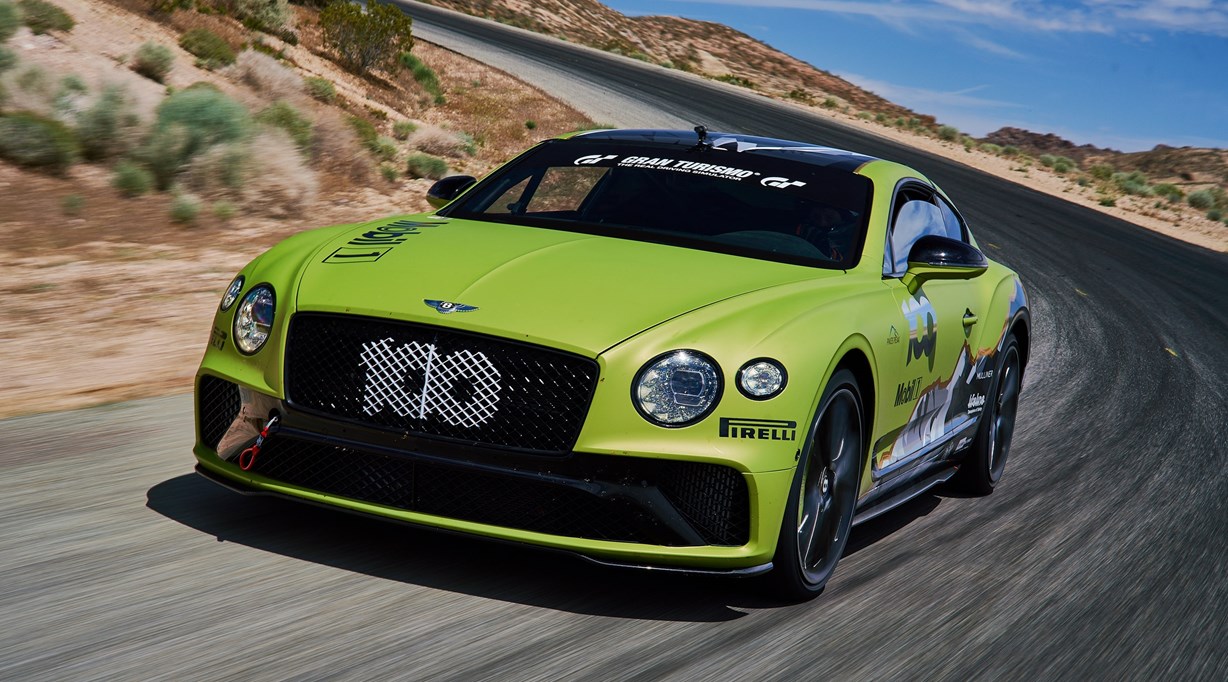 Bentley Motors is set to attempt to break the outright production car record at the world-renowned Pikes Peak International Hill Climb (PPIHC) with the new Continental GT later this month. The current record and time to beat is 10:26.9.
Last year, the record for a production SUV at Pikes Peak was set by the Bentley Bentayga in a time of 10:49.9 – taking nearly two minutes off the previous record by averaging 66.5 mph.
In Bentley Motors' centenary year, the spirit of endeavor and desire to push the boundaries of automotive performance remains strong after 100 years of competition. The Continental GT – racing under #100 – equipped with the highly-capable and dynamic W12 engine has undergone extensive testing in order to prepare both car and driver for the record attempt.
Bentley's Director of Motorsport, Brian Gush, says:
"We have taken much learning from our successful visit to Pikes Peak last year with the Bentley Bentayga and applied it to our preparations this time around. We are proud to demonstrate the Continental GT's breadth of abilities in competition on a global stage."
"The extreme conditions of Pikes Peak pose a significant challenge. With the start line being at 9,300ft and climbing to 14,100ft the air is 1/3rd less dense than at sea level. The weather will also play a vital role in the run as 90-degree temperatures and clear skies can change to snow in a matter of minutes. The lack of oxygen will also impact driver Rhys Millen, who will have an onboard oxygen system fed into his helmet to reduce any effect of altitude sickness."
Former 'King of the Mountain' and Pikes Peak veteran Rhys Millen, who will drive the Continental GT during the record attempt, added:
"In the Pikes Peak environment it [Continental GT] really checks every box as the most competitive vehicle you could arm yourself. This is one run, one day of the year. You have to be calm, be focused and process everything that you have to."
The record attempt will take place on June 30. More information about PPIHC can be found at https://ppihc.org/.
*PRICE(S) INCLUDE(S) ALL COSTS TO BE PAID BY A CONSUMER, EXCEPT FOR $497 DOCUMENTATION FEE, LICENSING COST, REGISTRATION FEES, AND TAXES.
CURRENTLY, FC KERBECK DOES NOT SELL OR LEASE CARS IN THE STATES OF MT, OR, NH OR AK, SORRY FOR ANY INCONVENIENCE. FC KERBECK MAKES EVERY EFFORT TO PROVIDE FULL AND ACCURATE INFORMATION. HOWEVER, BECAUSE ERRORS MAY OCCUR, PLEASE CONTACT US TO VERIFY OPTIONS, PRICES AND REBATE/INCENTIVE INFORMATION BEFORE PURCHASING. ALL VEHICLES ARE SUBJECT TO PRIOR SALE. ALL NEW VEHICLE PRICES INCLUDE THE DESTINATION CHARGE (FREIGHT COST). ALL PRICES EXCLUDE STATE TAXES AND FEES, MOTOR VEHICLE REGISTRATION CHARGES, AND PROCESSING FEES. ALL TAXES AND FEES WILL BE PAID TO THE LEGALLY APPROPRIATE STATES. PRICES MAY NOT BE COMBINED WITH ANY OTHER PAST, PRESENT, OR FUTURE OFFERS OR ADVERTISED PROMOTIONS OR SPECIALS. PRIOR SALES, INBOUND AND ORDERED VEHICLES EXCLUDED FROM CURRENT PRICE OFFERS. SALE TO ULTIMATE RETAIL CONSUMER ONLY, ONE VEHICLE PER CUSTOMER. NO SALE OR LEASE TO AUTO DEALERS, DEALER'S AGENTS, MANAGEMENT, SALES STAFF OR EMPLOYEES OF DEALERS, LEASING COMPANIES, BROKERS, EXPORTERS, ETC. NO SALE TO ANY PERSON OR COMPANY APPEARING ON ANY EXPORT LIST OR WHICH HAS THE SAME ADDRESS AS ANY PERSON OR COMPANY APPEARING ON ANY EXPORT LIST. TO THAT SAME END, FC KERBECK RESERVES THE RIGHT, AT ANY POINT DURING A TRANSACTION, TO PREVENT SALE TO ANY PERSON OR COMPANY THAT MAY NOT BE A PERMANENT RESIDENT OF THE US, MAY LIVE OR WORK OUTSIDE OF THE US
We disclose every pre-owned vehicle with a minimum of $1000 prior repairs, when most dealers fail to disclose any/all repairs. Our goal is to provide you with the details of the vehicles history so you can buy with confidence here at Kerbeck.
BBB RATING: A+
HOURS OF OPERATION:
Monday-Friday: 9:00AM - 8:00PM
Saturday: 9:00AM - 6:00PM