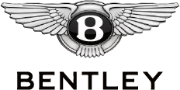 IMMENSE JOY. IMMENSE POWER
The Continental GT Speed is designed to inject your life with a pure rush of adrenaline. Its formidable W12 engine has been tuned to a unique Speed calibration that puts unprecedented power in your hands. This delivers astonishing performance that takes you from 0 to 60 mph in just 3.5 seconds (0 to 100 km/h in 3.6 seconds) and achieves a top speed of 208 mph (335 km/h).
INCREDIBLY AGILE
The Continental GT Speed's sheer power is enhanced with an innovative suite of technologies that let you get lost in the pleasure of the drive. Breathtaking levels of agility are made possible by the introduction of Electronic All-Wheel Steering alongside Torque Vectoring by Electronic Limited Slip Differential (eLSD). And these combine with the Bentley Dynamic Ride electric active roll control system, to give you the stability you need when tackling even the most dramatic of corners. Optional lightweight, high-performance Carbon Ceramic brakes offer incredible stopping power time and time again.
THRILL MODE, ENGAGED
Switch into Sport driving mode and this GT's true character is unleashed. Specially calibrated to ensure the engine responds incredibly rapidly to the driver's needs, by upshifting later when accelerating and downshifting earlier when decelerating, it delivers exhilaration. The transmission shifting is also lightning-fast – quicker than in any other Bentley – to enhance that responsiveness still further. The result? The ultimate feeling of control.
A BOLD PRESENCE
An exhilarating exterior design ensures that the Continental GT Speed's impressive function is matched by compelling form. Each bold detail hints at the power within; a Dark Tint Grille, Speed Outer Sill and striking forged Speed 22" wheels – available in your choice of a Silver Painted, Black Painted or Dark Tint finish – create a moody and aggressive look.
Exclusive and luxurious features such as Speed badging, illuminated treadplates, and Jewel Fuel and Oil Filler Caps add a flash of metallic silver to the exterior, demonstrating how no opportunity has been missed to create a flawless grand tourer.
A DRAMATIC INTERIOR
The drama continues within. Embroidered Speed headrests, Speed badging, and a heated Alcantara steering wheel are just some of the exclusive and luxurious details that immerse you in the thrill of the drive – and with the Mulliner Driving Specification as standard, extra touches such as diamond-in-diamond quilting and Sports Pedals show that luxury can be found in every surface.
A highly desirable colour combination in a Hide and Alcantara mix is available only on the Speed, which allows you to combine these contrasting fabrics and their textures to produce a unique and luxurious surface across the seating. You can also add contrast stitching and an optional Carbon Fascia to create an environment in which new heights of driving joy can be achieved
BENTLEY ROTATING DISPLAY
Art meets science meets magic. And the result is breathtaking. The optional Bentley Rotating Display lets you choose from three stunning displays: a polished piece of veneer, a touchscreen infotainment display, or three diamond-knurled analogue gauges that create a more classic aesthetic. The choice is yours.
CREATE YOUR MASTERPIECE
There is no greater thrill than commissioning a work of art to match your vision. When it comes to creating your Continental GT Speed, there is an almost unlimited combination of ways you can choose to express yourself and your passion for high-octane performance. Select from an extensive range of exterior paints, along with 15 main and 11 secondary hide choices – including the luxurious Alcantara option.
The seductive Piano Black Veneer can be enhanced with an optional chrome pinstripe that catches the eye and adds a hint of dramatic flair to the cabin. Or, instead, you can choose from Crown Cut Walnut, Dark Stained Burr Walnut or Dark Eucalyptus Fiddleback as standard, along with a wide range of optional high-gloss, open pore or dual veneers, as well as technical finishes, all designed to complete your surroundings in style.
AN EXCITING SPECIFICATION
The stunning Blackline Specification expresses the immense power and exciting character of the Continental GT Speed with dramatic black-painted exterior brightware – replacing the radiator matrix grille, side window surrounds, rear bumper brightware and more.
For those who desire some added comfort in their drives, the Front Seat Comfort Specification adds a suite of functions that let you keep your focus – including a multi-mode massager for the driver and passenger seats, adjustable side bolsters, electric headrests and heated armrests.
THE LATEST INNOVATIONS
The Touring Specification equips your Continental GT Speed with every innovation you'll need on your unique and varied journeys. Active Lane Assist, Adaptive Cruise Control, Night Vision and a Head Up Display ensure that every adventure is embarked on with the ease and safety that you expect from a luxury grand tourer.
Feel the sound
Discover a hi-fidelity sound that was made to give you goosebumps with the optional Naim for Bentley sound system, which gives you aclass-leading 2200W of power channelled through 18 speakers and 2 shakers.
STAY CONNECTED
The new Continental GT Speed comes with two USB ports as standard (in the front centre console) to which you can add an optional inductive charger, ensuring that your mobile device maintains the charge and connection you need. This addition also allows you to make the most of the of My Bentley* services, which have been developed to make every journey smarter, safer and more convenient. This includes tools such as Apple CarPlay®, which allows you to control your iPhone® through the car's infotainment system, and Activate Heating*, which enables you to remotely manage the temperature of your cabin before you even step in. To find out more about the full suite of My Bentley services, simply click here.
*Requires park heater to be fitted
*PRICE(S) INCLUDE(S) ALL COSTS TO BE PAID BY A CONSUMER, EXCEPT FOR $497 DOCUMENTATION FEE, LICENSING COST, REGISTRATION FEES, AND TAXES.
CURRENTLY, FC KERBECK DOES NOT SELL OR LEASE CARS IN THE STATES OF MT, OR, NH OR AK, SORRY FOR ANY INCONVENIENCE. FC KERBECK MAKES EVERY EFFORT TO PROVIDE FULL AND ACCURATE INFORMATION. HOWEVER, BECAUSE ERRORS MAY OCCUR, PLEASE CONTACT US TO VERIFY OPTIONS, PRICES AND REBATE/INCENTIVE INFORMATION BEFORE PURCHASING. ALL VEHICLES ARE SUBJECT TO PRIOR SALE. ALL NEW VEHICLE PRICES INCLUDE THE DESTINATION CHARGE (FREIGHT COST). ALL PRICES EXCLUDE STATE TAXES AND FEES, MOTOR VEHICLE REGISTRATION CHARGES, AND PROCESSING FEES. ALL TAXES AND FEES WILL BE PAID TO THE LEGALLY APPROPRIATE STATES. PRICES MAY NOT BE COMBINED WITH ANY OTHER PAST, PRESENT, OR FUTURE OFFERS OR ADVERTISED PROMOTIONS OR SPECIALS. PRIOR SALES, INBOUND AND ORDERED VEHICLES EXCLUDED FROM CURRENT PRICE OFFERS. SALE TO ULTIMATE RETAIL CONSUMER ONLY, ONE VEHICLE PER CUSTOMER. NO SALE OR LEASE TO AUTO DEALERS, DEALER'S AGENTS, MANAGEMENT, SALES STAFF OR EMPLOYEES OF DEALERS, LEASING COMPANIES, BROKERS, EXPORTERS, ETC. NO SALE TO ANY PERSON OR COMPANY APPEARING ON ANY EXPORT LIST OR WHICH HAS THE SAME ADDRESS AS ANY PERSON OR COMPANY APPEARING ON ANY EXPORT LIST. TO THAT SAME END, FC KERBECK RESERVES THE RIGHT, AT ANY POINT DURING A TRANSACTION, TO PREVENT SALE TO ANY PERSON OR COMPANY THAT MAY NOT BE A PERMANENT RESIDENT OF THE US, MAY LIVE OR WORK OUTSIDE OF THE US
We disclose every pre-owned vehicle with a minimum of $1000 prior repairs, when most dealers fail to disclose any/all repairs. Our goal is to provide you with the details of the vehicles history so you can buy with confidence here at Kerbeck.
BBB RATING: A+
HOURS OF OPERATION:
Monday-Friday: 9:00AM - 8:00PM
Saturday: 9:00AM - 6:00PM