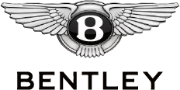 Get Pre-Owned Bentayga Swedesboro, NJ and more at FC Kerbeck

You Can Find a Great Deal
There's no denying the fact that a vehicle that wears the Bentley name on it will cost more for you to drive than most of the other brands on the market. As one of the top luxury lines in the industry, choosing a vehicle from this brand will offer you a fantastic ride but it will also cost you a lot of money. If you want to save some money, look for a pre-owned Bentley Bentayga to drive on the roads in the Swedesboro, NJ area today.
Where Can You Find a Great Vehicle?
The right place to find a pre-owned Bentayga to drive is at FC Kerbeck Bentley. This dealership location is where you're going to find a large variety of amazing high-end luxury models that you can choose from, but is also where you find the models that have been driven and traded in. Whether you choose a model that is a lease return or you find one that was traded for a new model, you can have the posh comfort and quality of the SUV that you'll be pleased to drive around Swedesboro, NJ.
Excellent Value for You
The choice to drive a high-end luxury ride is an investment in the future of your driving experience. You'll be glad to choose a pre-owned Bentayga that can become the one that ushers you and your family where you need to go. This large SUV from Bentley is perfect for taking your kids to various activities and for providing you with the ride comfort you're looking for. Just imagine driving around Swedesboro, NJ with the classy comfort and quality offered in this Bentley that you'll be pleased to drive on the roads today.
Big Power for Your Ride
Bentley has a reputation for offering large engines and exquisite powertrains in the models they create. The Bentayga is no exception to this at all. Check out the massive engine hiding under the hood of the pre-owned Bentley Bentayga that you choose for your driving pleasure on the roads in Swedesboro, NJ. This is an SUV that you can take for a drive and have some excitement when you find a bit of open road in front of you where you'll be able to push the accelerator and experience the quickness that Bentley has built into this SUV.
Choose the Right Model Today
You want to drive a Bentley Bentayga, but you want to save money on the purchase. Let the team at FC Kerbeck Bentley help you have the pre-owned Bentayga you want to experience in Swedesboro, NJ. This amazing SUV will be the right one for you to drive and know that you have a great ride wherever you want to go. There are several models and a great team waiting for you at this dealership to make sure you can have the comfort and quality that you've been after from the Bentley brand.
*PRICE(S) INCLUDE(S) ALL COSTS TO BE PAID BY A CONSUMER, EXCEPT FOR $497 DOCUMENTATION FEE, LICENSING COST, REGISTRATION FEES, AND TAXES.
CURRENTLY, FC KERBECK DOES NOT SELL OR LEASE CARS IN THE STATES OF MT, OR, NH OR AK, SORRY FOR ANY INCONVENIENCE. FC KERBECK MAKES EVERY EFFORT TO PROVIDE FULL AND ACCURATE INFORMATION. HOWEVER, BECAUSE ERRORS MAY OCCUR, PLEASE CONTACT US TO VERIFY OPTIONS, PRICES AND REBATE/INCENTIVE INFORMATION BEFORE PURCHASING. ALL VEHICLES ARE SUBJECT TO PRIOR SALE. ALL NEW VEHICLE PRICES INCLUDE THE DESTINATION CHARGE (FREIGHT COST). ALL PRICES EXCLUDE STATE TAXES AND FEES, MOTOR VEHICLE REGISTRATION CHARGES, AND PROCESSING FEES. ALL TAXES AND FEES WILL BE PAID TO THE LEGALLY APPROPRIATE STATES. PRICES MAY NOT BE COMBINED WITH ANY OTHER PAST, PRESENT, OR FUTURE OFFERS OR ADVERTISED PROMOTIONS OR SPECIALS. PRIOR SALES, INBOUND AND ORDERED VEHICLES EXCLUDED FROM CURRENT PRICE OFFERS. SALE TO ULTIMATE RETAIL CONSUMER ONLY, ONE VEHICLE PER CUSTOMER. NO SALE OR LEASE TO AUTO DEALERS, DEALER'S AGENTS, MANAGEMENT, SALES STAFF OR EMPLOYEES OF DEALERS, LEASING COMPANIES, BROKERS, EXPORTERS, ETC. NO SALE TO ANY PERSON OR COMPANY APPEARING ON ANY EXPORT LIST OR WHICH HAS THE SAME ADDRESS AS ANY PERSON OR COMPANY APPEARING ON ANY EXPORT LIST. TO THAT SAME END, FC KERBECK RESERVES THE RIGHT, AT ANY POINT DURING A TRANSACTION, TO PREVENT SALE TO ANY PERSON OR COMPANY THAT MAY NOT BE A PERMANENT RESIDENT OF THE US, MAY LIVE OR WORK OUTSIDE OF THE US
We disclose every pre-owned vehicle with a minimum of $1000 prior repairs, when most dealers fail to disclose any/all repairs. Our goal is to provide you with the details of the vehicles history so you can buy with confidence here at Kerbeck.
BBB RATING: A+
HOURS OF OPERATION:
Monday-Friday: 9:00AM - 8:00PM
Saturday: 9:00AM - 6:00PM